Lake Winn Resources Corp. Provides Exploration Update, Little Nahanni Lithium Project, Northwest Territories, Canada
January 26 th , 2023 – TheNewswire – Vancouver, British Columbia – Lake Winn Resources Corp. (" Lake Winn " or the " Company ") (TSXV:LWR.H) ( FSE:EEI) (OTC:EQTXF) is pleased to provide an exploration update on the Company's 100% owned Lithium Project, Little Nahanni Pegmatite Group (LNPG) at the Northwest Territory, Yukon border. The claims cover the majority of LNPG lithium, cesium, tantalum, tin (LCT) pegmatite vein swarm which extends over 13km of strike length. The property lies within 5km of a bulldozer trail and within 12km of an all-weather gravel road to Howard's Pass.
Current Exploration
Lake Winn commenced exploration in late 2022 immediately upon funding (NR private placement timing). The most anticipated component of the current program is the magnetometer survey.
This is no ordinary magnetometer survey, Lake Winn has deployed DIAS Geophysical state of the art QMAGT system which uses a state of the art, SQUID (superconducting quantum interference device) sensor. The system measures the complete gradient tensor (second-order) of the earth's magnetic field providing directional information about the magnetic field at an order of magnitude higher sensitivity, not available from total field sensors, which have been the industry standard for many years.
The SQUID sensors are developed by Supracon AG of Jena, Germany. Operating within a liquid helium bath, the result of over 20 years of development and testing and has now flown many successful exploration campaigns.
The vector magnetic data and ultra-high sensitivity was thought necessary to detect and map the LCT pegmatites at LNPG which, do not have a particularly strong magnetic response. The preliminary data just received, has striking linear magnetic responses, with one zone lining up with the known pegmatite trend (see Figure 1). and with a second stronger linear anomaly with no known geological explanation. Field crews will be deployed to investigate as soon as the snow clears. Based on the preliminary results the company staked additional ground to the east and south. The staking has been submitted to the NWT mines department and acceptance is awaited.
The project has 1,798m of historic drilling, the original drilling in 1997 as a tantalum project, did not assay for Lithium and this was corrected in 2016 when the core was re-assayed for Lithium. Results are given below in table 1. An extensive channel sampling program was also carried out at this time and the highlights of this program are shown in table 2. This demonstrates that the pegmatites carry world class lithium, tantalum and cesium mineralization. The task ahead is to find the zones along the 13 km of strike that could sustain economic mining.
In addition, to the SQUID magnetics, the Company's current exploration focus uses the latest exploration tools. As part of this effort historic drill core was sent for scanning by GeologicAI. GeologicAI maps the core in fine detail utilizing optical, infrared and x-ray fluorescence (" XRF") . Scanning has been completed and the core returned to storage. Analysis of the data is awaited. The data from the historic core will be used train the AI to map and automatically log geology and mineralization during the Company's planned summer drill program. The method should have the ability to map the lithium bearing spodumene and directly detect the tantalum and tin. Quantitative knowledge of the size distribution of the spodumene will directly aid metallurgy.
The company has commissioned Auracle Geospatial Science, Inc. to do a structural analysis. The dyke swarms are long and linear but have been disturbed by faulting during the mountain building process. Auracle's 3D technology uses satellite radar and thermal data, but goes beyond INSAR's and DiffInSAR's remote satellite monitoring with proprietary methods that remove SAR's typical noise and distortion to produce actual, not derived, 3D underground information. Lake Winn awaits the final report from this study by mid-February.
Lake Winn is working with Archer Cathro & Associates, to manage the exploration program. Archer Cathro has unparalleled experience in the Canadian North, with their partnership the Company has commenced permitting, and First Nation permissions in support of the planned summer drill program.
A desk-top engineering study, to bring road access to the project, has been commissioned and completed.
Mr. Buddy Doyle, exploration manager for the project commented:
"Our approach to this exciting project is to do everything we can prior drilling. For this we are utilizing the most modern and proven tools that were not available to past explorers. It also involves understanding the past work, and we are doing this with Archer Cathro, constructing a coherent data room."
Current knowledge shows the property contains several semi-parallel dyke swarms up to 50m wide, with the swarm being made up of multiple pegmatite dykes from 0.2m to 10m wide separated by barren country rock. Lake Winn is focused on two target types for drill testing.
Target 1. Near surface open pittable target, where there is a vein thickening, in particular on structural bends where the geometry doubles. Investigating if optical machine sorting can easily separate the pegmatite from the country rock at the mining face might be a game changer for this project. Studies for separating the spodumene from the other materials of economic interest, tantalum, cesium and tin. In the early stage of the metallurgical process will also be investigated. The potential additional credits from these other elements that occur with the lithium have potential to enhance the economics of the project.
Target 2. Conceptually the dyke swarms with many " fingers " of dykes are emanating out of a thicker more coherent " hand " at depth. This deeper body is a primary target for drilling. The dyke swarm is exposed on the mountain top but also along the cliff faces of the cirques demonstrating, along with the historic drilling with a greater than 300m extent. So far all the drilling has been at the top of the mountain, drilling at the base of the cirques will provide deeper access to look for the " hand ."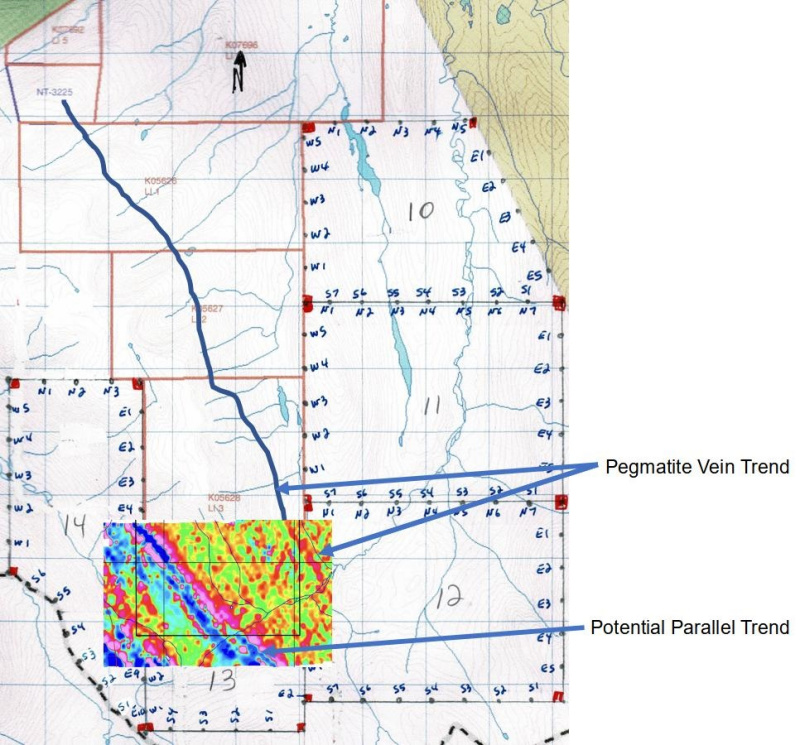 Click Image To View Full Size
Fig. 1 SQUID magnetometer preliminary (Data covers an area physically staked, Company awaits final approval from Government of NWT.)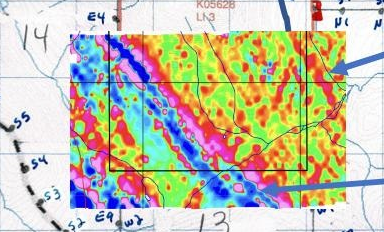 Fig. 2 Mag Section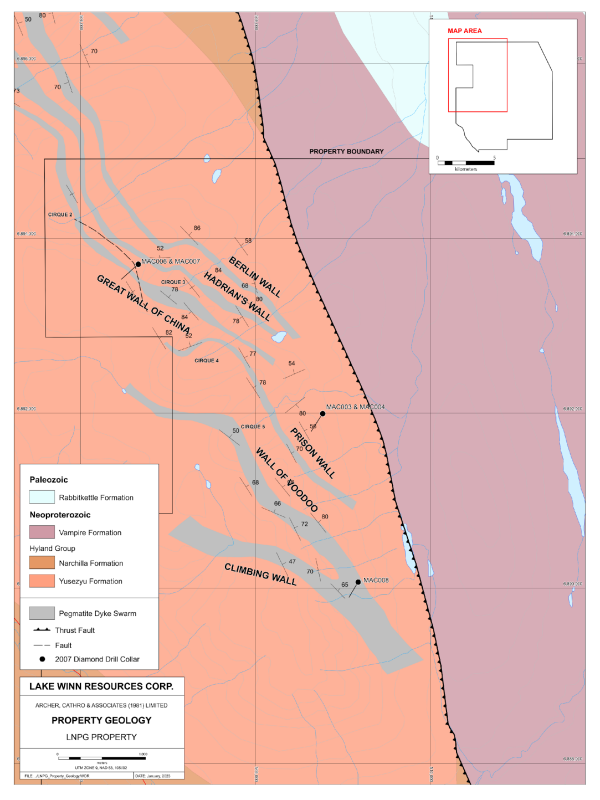 Click Image To View Full Size
Fig. 3 Property Geology
In 2007 , War Eagle Mining drilled eight diamond holes (total 1798m) from six sites, together with a survey of the dyke system. This was aimed at testing dyke grade at depth and to see whether dykes tended to coalesce at lower elevation
Interval

DDH         From (m)         To (m)         Width (m)

Collective

Pegmatite

Width (m)

Li

(ppm)

Li2O (%)
% Spod.
Ta (ppm)
Ta2O5

(g/t)

Sn (ppm)
SnO2

(g/t)

MAC001
62.50
63.60
1.10
1.10
222
0.05
0.60
592
722.4
550
697.9
MAC001
68.80
70.10
1.30
1.30
1386
0.30
3.74
156
190.5
447
568.3
MAC001
86.00
89.20
3.20
2.10
2497
0.54
6.74
63
76.9
303
384.8
MAC001
102.80
105.94
3.14
1.74
2910
0.63
7.86
115
140.4
149
189.2
MAC001
121.60
122.10
0.50
0.50
328
0.07
0.89
500
610.5
316
401.3
MAC006
61.88
66.86
4.98
2.18
1186
0.26
3.20
63
76.9
182
231.1
Individual
MAC006
85.60
87.00
1.40
1.40
3041
0.65
8.21
259
316.6
419
531.9
Intervals
MAC006
172.37
190.64
18.27
13.00
4294
0.92
11.59
27
33.0
118
149.9
MAC007
30.22
33.62
3.40
0.98
911
0.20
2.46
47
57.4
135
171.5
MAC007
105.84
116.78
10.94
9.86
5581
1.20
15.07
29
35.4
173
219.7
MAC007
143.73
149.20
5.47
1.69
1536
0.33
4.15
22
26.9
82
104.1
MAC008
37.58
38.73
1.15
1.15
2703
0.58
7.30
141
172.1
415
526.9
MAC008
156.63

Averages for widths of greater than 50 metres:

158.45
1.82
1.82
2199
0.47
5.94
67
82.0
148
188.2
"Bulk"
MAC001         62.50         122.10         59.60
8.93
345
0.07
0.93
32
39.1
54
68.6
Intervals
MAC006         61.88         190.64         128.76
30.16
735
0.16
1.98
11
13.4
32
40.6
MAC007         100.85         179.10         78.25
15.25
977
0.21
2.64
8
9.8
43
54.6
Table 1 Significant Historic Drill Results (Geological and Summary Report of the Little Nahanni Prospect – 2017)
Channel Samples Assay Results 2016
Lithium
Tantalum
Tin
Intersection
1.57% Li2O
250.3 g/t Ta2O5
0.95% SnO2
1.70 m
2.04% Li2O
57.8 g/t Ta2O5
0.05% SnO2
4.00 m
3.10% Li2O
53.6 g/t Ta2O5
0.03% SnO2
0.95 m
2.33% Li2O
59.0 g/t Ta2O5
0.05% SnO2
1.20 m
1.67% Li2O
41.4 g/t Ta2O5
0.03% SnO2
3.75 m
1.83% Li2O
67.3 g/t Ta2O5
0.05% SnO2
1.25 m
1.63% Li2O
52.9 g/t Ta2O5
0.01% SnO2
5.15 m
Table 2 Channel Assays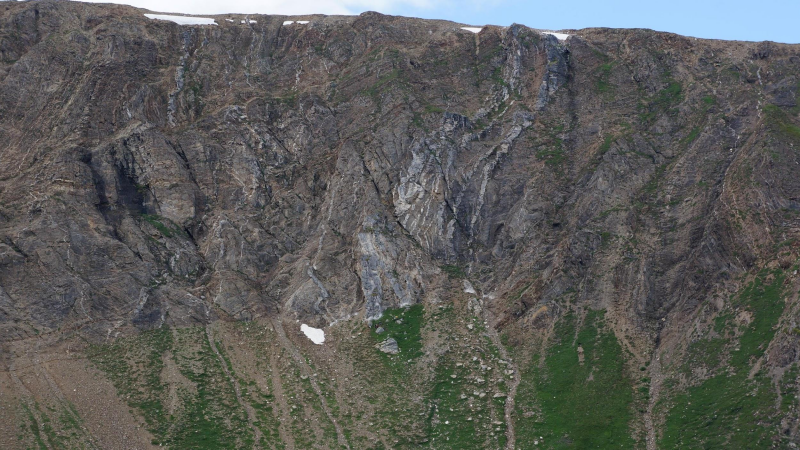 Click Image To View Full Size
Fig. 4 China Wall Zone and example of a circque, cliff exposure of the pegmatite dyke swarm, the lighter white materials are the pegmatite.

Click Image To View Full Size
Fig 5 . Channel Sampling at China Wall
Qualified Person
The Qualified Person for this news release is Buddy Doyle, AUSIMM, a Geologist with over 35 years of experience in mineral exploration, discovery, and evaluation. A Qualified Person under the provisions of the National Instrument 43-101.
About Lake Winn
Lake Winn Resources Corp., is a mineral exploration company, focusing on advancing its' 100% owned Little Nahanni Lithium Project, Northwest Territories, Canada.
ON BEHALF OF THE BOARD OF DIRECTORS OF LAKE WINN RESOURCES CORP.
Patrick Power, President & CEO
+1 (604) 218-8772
Neither the TSX Venture Exchange nor its Regulation Services Provider (as that term is defined in the policies of the TSX Venture Exchange) accept responsibility for the adequacy or accuracy of this release.
Cautionary Statement Regarding "Forward-Looking" Information
This news release contains "forward-looking statements" including but not limited to statements with respect to Arctic Star's plans, the estimation of a mineral resource, and the success of exploration activities. In this release, it is not certain if the kimberlite discovered will be economic or not as this depends on many factors. Forward-looking statements, while based on management's best estimates and assumptions, are subject to risks and uncertainties that may cause actual results to be materially different from those expressed or implied by such forward-looking statements. There can be no assurance that such statements will prove to be accurate, as actual results and future events could differ materially from those anticipated in such statements. Factors that could affect our plans include our potential inability to raise funds as intended, and in such event, we may require all funds raised, if any, to be used for working capital rather than the intended uses as outlined. Accordingly, readers should not place undue reliance on forward ‐ looking statements. Arctic Star undertakes no obligation or responsibility to update forward ‐ lookin g statements, except as required by law.
Copyright (c) 2023 TheNewswire – All rights reserved.
© 2023 Canjex Publishing Ltd. All rights reserved
https://www.zimtu.com/wp-content/uploads/2020/09/Zimtu-logo.png
0
0
JJ Pistawka
https://www.zimtu.com/wp-content/uploads/2020/09/Zimtu-logo.png
JJ Pistawka
2023-01-26 07:40:14
2023-01-26 07:43:11
Lake Winn Resources Corp. Provides Exploration Update, Little Nahanni Lithium Project, Northwest Territories, Canada